Unlock Success in Global Payroll Implementation
Embarking on a Global Payroll Implementation journey? Our comprehensive Project Consulting solution ensures a smooth outsourcing transition, no matter the stage of your payroll transition program. 
Unlock the Potential of
Global Payroll Transformation

with HSP Group
When the complexities of global payroll become overwhelming, turn to HSP Group. Our team of multilingual professionals, seasoned in the world's leading Global Payroll vendors, offers extensive project management and consulting solutions tailored to guide your business through international payroll projects.
From start-ups to Fortune 500 companies, we've navigated it all, ensuring that the journey towards a new global payroll solution is expertly managed and error-free. Our customized preparation, implementation, and complementary solutions are designed to relieve the pressure on your internal teams, providing hands-on support at every phase. We act as an extension of your internal project team, and ensure you have the best possible start to your new engagement with your global payroll vendor. With HSP's expertise in global payroll project management, success isn't just a goal; it's a guarantee.
We get it right so you can
breathe easy
Global Implementation Projects are rarely simple, and can quickly create a burden on your project teams. This can leave practitioners disengaged with the new solution before the project has even gone live. With HSP Group, we leverage our extensive knowledge and experience to guide you through every step of your transition, minimizing stress on your teams and ensuring your Global Payroll project is successfully deployed on schedule.
Your trusted partner. Every step of the way.
Our Global Payroll Project Consulting solution supports you at every step of your journey, from project preparation through to day to day recurring service:
Client readiness
Gap analysis: Local vs Global
As-is vs To-be Process Mapping
Internal Change Management
Implementation
Project Management
Hands on Implementation tasks
Recurring service
Hypercare support
Interim payroll professionals for recurring payroll needs
Don't Wait! Get Connected Today
We are on a global mission to help you thrive
Global expansion is riddled with hurdles so we made it our business to clear them for you. We built our comprehensive global people solutions-based on decades of accumulated experience. We know how crucial Global Payroll is to the success of your overall business and we treat it accordingly. Nothing is more important to us than the customer experience.
This is how we make your day: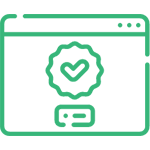 TECHNOLOGY-BACKED SERVICES
GateWay, our global expansion platform, sets a new standard for online business management. Access every data point that matters to your international operation via an intuitive dashboard and act on both global and country-specific deliverables.
GLOBAL EXPERTISE
We combine a global outlook with unparalleled local expertise. Our team draws upon a wealth of first-hand experience from all over the world — and it shows.
SINGLE POINT OF CONTACT
Meet your Global Services Director, your go-to expert for everything related to your international team and global business. This HSP hallmark makes communication easy.
HOLISTIC APPROACH
Need more? We have the in-house expertise to manage the entire employee lifecycle on your behalf. Consider our HR consulting services your 'phone a friend expert.'
"The global scope of HSP, both in terms of market expertise and experience from working with countless companies, allowed us to leverage cross-border knowledge throughout our entire organization, thereby avoiding the risk of making repeat mistakes as we expanded into new countries."
Head of HR and Operations at a fast-growing start up
One partner for all of your financial needs